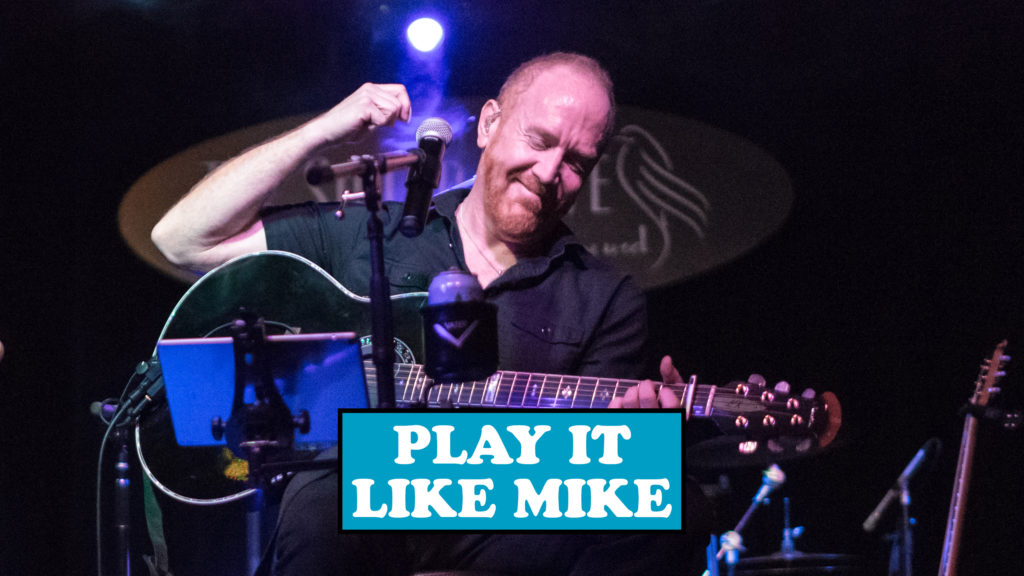 Mike gives bi-weekly guitar lessons, walking you through how he plays many of his own arrangements, including songs like "Africa" by Toto. Each lesson is usually about 45 minutes long. NOTE: Some songs require a capo, so have one handy.
Lessons in this series first air as free public live streams on Mike's YouTube channel (usually on Thursday mornings Mike's time), and then are available for purchase as a downloadable file directly from Mike with a $20 USD PayPal, Venmo or Cash app donation (per lesson).
You can purchase all of the past and future lessons for a one-time payment of $200. You will receive a Dropbox folder link to all of the existing lessons. Mike will also add all future lessons to that same folder. No Dropbox acccount required.
Mike's Venmo user name: @mikemasse
Mike's Cash app user name: @mikemassemusic
PLEASE NOTE: These lessons are *FREE FOREVER* for vets. If you're a vet or know a vet who plays, contact Patrick at Guitars For Vets for a free link to all of my lessons (past and future). patrick@guitarsforvets.org
* To receive access to the lesson file and song chart (chords/lyrics), please send a $20 USD payment via one of the above-listed methods with the name of the song lesson you are purchasing. Please also include the email address where you would like the link sent.
Guitar Lessons Song List
"Africa" – Toto (free public video on YouTube)
"A Day in the Life" – The Beatles (Lesson #2)
"Rocket Man" – Elton John (Lesson #3)
"Time Stand Still – Rush (Lesson #4)
"The Sound of Silence – Simon & Garfunkel (Lesson #5)
"Kayleigh" – Marillion (Lesson #6)
"Space Oddity" – David Bowie (Lesson #7)
"Cats in the Cradle" – Harry Chapin (Lesson #8)
"Tainted Love" – Soft Cell (Lesson #9)
"Running to Stand Still – U2 (Lesson #10)
"Don't You (Forget About Me) – Simple Minds (Lesson #11)
"Mad World" – Gary Jules/Tears for Fears (Lesson #12)
"The Scientist" – Coldplay (Lesson #13)
"Paint It Black" – The Rolling Stones (Lesson #14)
"Comfortably Numb" – Pink Floyd (Lesson #15)
"Lightning Crashes" – Live (Lesson #16)
"Long Time" – Boston (Lesson #17)
"The Boys of Summer" – Don Henley (Lesson #18)
"Wild World" – Cat Stevens – (Lesson #19)
"Mandy" – Barry Manilow – (Lesson #20)
"Lola" – The Kinks – (Lesson #21)
"I Don't Care Anymore" – Phil Collins – (Lesson #22)
"My Love" – Paul McCartney – (Lesson #23)
"Land of Confusion" – Genesis – (Lesson #24)
"Nothing Compares 2 U" – Prince/Sinéad O'Connor – (Lesson #25)
What future song lessons from Mike's repertoire would you like to see?