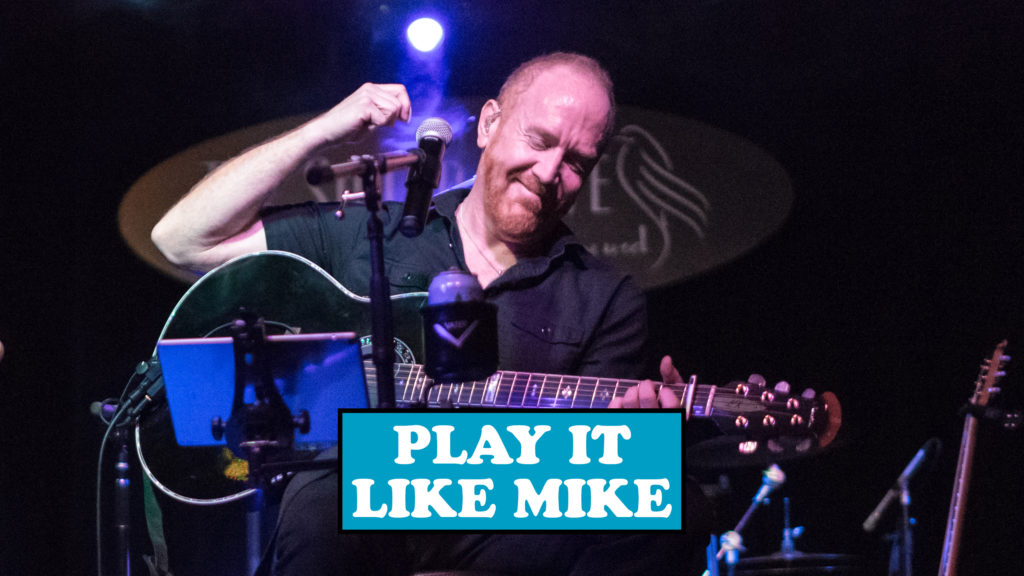 Mike gives weekly guitar lessons, walking you through how he plays many of his own arrangements, including songs like "Africa" by Toto.
NOTE: Some songs requires a capo, so have one handy.
Lessons in this series first air as free public live streams on Mike's YouTube channel, and then are available for purchase as a downloadable file directly from Mike with a $20 USD PayPal, Venmo or Cash app donation (per lesson).
Mike's Venmo user name: @mikemasse
Mike's Cash app user name: @mikemassemusic
PLEASE NOTE: These lessons are *FREE FOREVER* for vets. If you're a vet or know a vet who plays, contact Patrick at Guitars For Vets for a free link to all of my lessons (past and future). patrick@guitarsforvets.org
* To receive access to the lesson file and song chart (chords/lyrics), please send a $20 USD payment via one of the above-listed methods with the name of the song lesson you are purchasing. Please also include the email address where you would like the link sent.
Guitar Lessons Song List
"Africa" – Toto (free public video on YouTube)
"A Day in the Life" – The Beatles (Lesson #2)
"Rocket Man" – Elton John (Lesson #3)
"Time Stand Still – Rush (Lesson #4)
"The Sound of Silence – Simon & Garfunkel (Lesson #5)
"Kayleigh" – Marillion (Lesson #6)
"Space Oddity" – David Bowie (Lesson #7)
"Cats in the Cradle" – Harry Chapin (Lesson #8)
"Tainted Love" – Soft Cell (Lesson #9)
"Running to Stand Still – U2 (Lesson #10) – live stream for 16 July 2020 at 9:30 a.m. MDT (-6 UTC)
Some potential upcoming lessons:
"Mad World" – Tears for Fears/Gary Jules
"The Scientist" – Coldplay
"Don't You (Forget About Me) – Simple Minds
What future song lessons from Mike's repertoire would you like to see? Leave a suggestion in the comments below.